The blanket, it is done, it is done!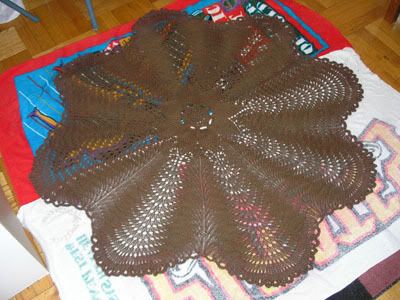 Pattern:
Hemlock Ring Blanket
, by Brooklyn Tweed
Yarn: Cascade 220 in Autumn Heather, 4 skeins plus about one yard from the 5th, on size 10 Inox circular needles
Notes: It's a beautiful pattern. I used thinner yarn than called for which I think actually helped the center block out better than others have said it does using the Eco Wool. But the bind off, oy. It took me somewhere between five and six hours to do the entire bind off row. Luckily, it looks nice. :)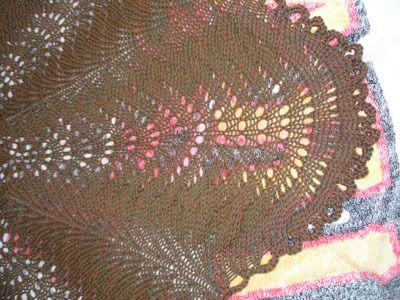 So, the wedding gift for the early November wedding is done. I should probably start working on the shrug I need to wear over my dress for that wedding. I guess that means my next project is already set!
And now to enjoy/survive my last day in my 20s...