I haven't disappeared, not entirely at least. I'm still working on the Hemlock Ring blanket, but I've reached the bind off row at least. It's going to take a while just to get through that, but soon, hopefully soon it'll be completed.
In the meantime, here's the first project I made on my new sewing machine. It's another sock knitting bag, for my friend
Kate
's birthday.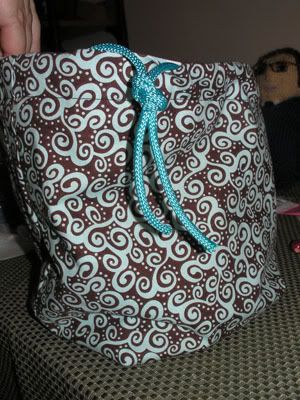 It came out pretty well, and I'm still pleased with myself for figuring out how to wind the bobbin and thread the machine!
And now back to binding off!