With life the way it's been lately, I needed a project to focus on. And so the thought came, "I know! Cookie A patterns have charts! That'll make me focus." And so it did.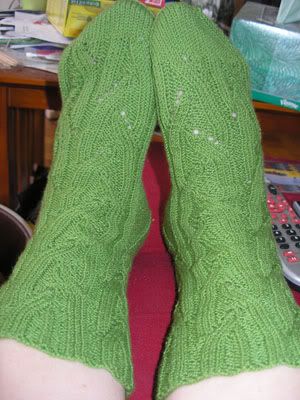 Pattern: Angee, from Sock Innovation by Cookie A
Yarn: Reynolds Soft Sea Wool in green (almost 2 skeins) on US1.5 needles
Notes: Not a difficult pattern, but the chart was just complicated enough to make me concentrate on it. Which was what I wanted.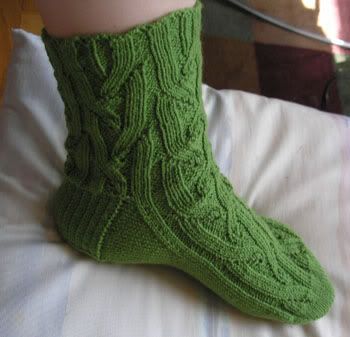 I somehow even finished the first sock in two days of solid knitting. The second one took longer, since
Torchwood: Children of Earth
was far too engrossing for me to keep looking down at a chart. But it was completed while watching
Passchendaele
last night. After all, I did have to do some looking away during the battle scenes.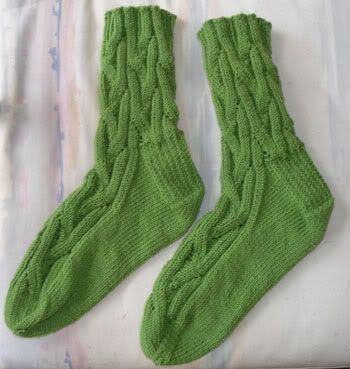 I'm not sure what's next. My other project isn't holding my attention, so I may have to move on to something else...