More sewing!
The project that made me drag out the sewing machine again in the first place was a birthday gift for a friend. She's an astronomer, and I was going through my craft materials and found a pair of socks with stars on them. And they were just asking to be made into a sock monkey.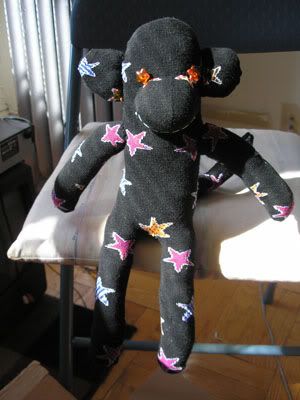 And this past weekend I decided I should make another box bag, this time for myself. So I did.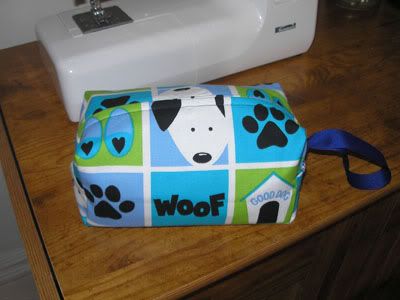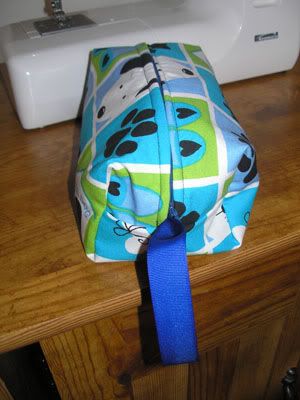 And the lining even goes with the doggy bag theme!