I already had two other projects going this past week, yet something made me drop both of them to start a third. And, of course, that's the one I've finished.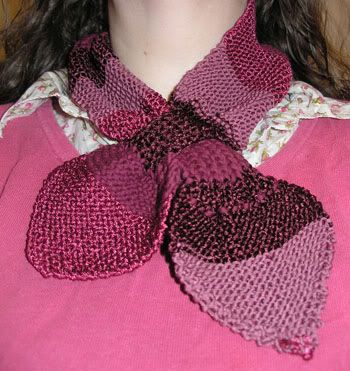 Pattern: Keyhole Bow-Tie, from Knit Simple, Fall 2009
Yarn: Berroco Boho in red (~1.5 balls) on US 7 needles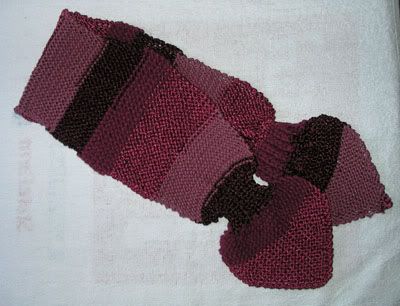 I had my doubts as to how it would come out in this yarn, but I actually like it. The ribbon yarn gives it a shape it wouldn't otherwise have. And I like the colors. Now to see if I ever actually wear it!