That's kind of how I feel about this project. I love the idea of it, but the final product--at least my version of it--less so. I've seen it look great on other people; me, not so much.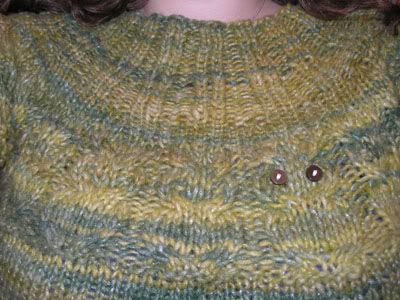 Pattern:
Owls
, by Kate Davies
Yarn: Berocco Air in geothermal (7 or 8 balls--I lost track) on US10 and US10.5 needles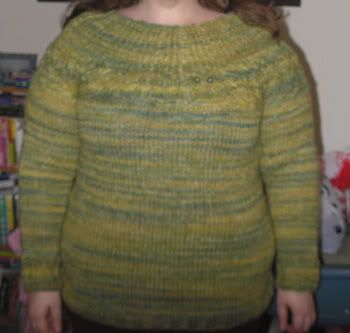 I had to upsize the pattern to fit me, and I got the numbers right, but it's a pattern for bulky yarn, and the combination of bulky yarn and my body isn't a good one. The owls are cute, though.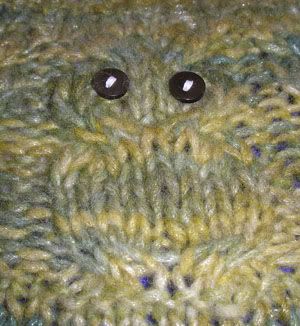 But it's finished, at least, and I can move on to my next project with a clear conscience.