This was a very quick knitting project for a thank you gift.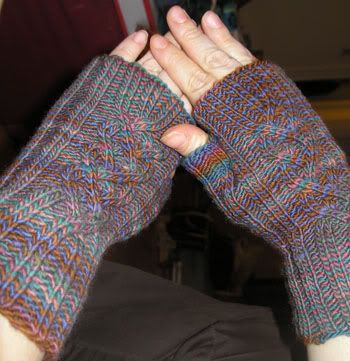 Pattern: Princess Mitts, by
Jennifer Hagan
Yarn: Brooks Farm Solo (small portion of a skein) on US 6 needles
(Without the flash shows the cables better.)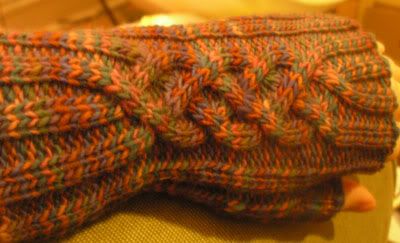 I love the finished project. I do feel, though, that the written pattern could have been far clearer, especially in regard to the thumb gusset. I used the designer's revised pattern, available on her website, and I have just read the original version (available
here
) and the original was easier to understand. I did figure it out eventually--with Johanna's help!--but it was needlessly complicated.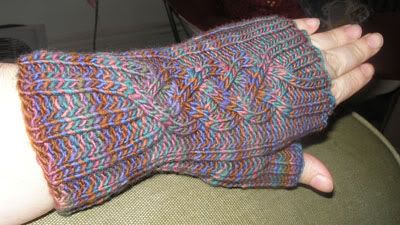 But they are pretty, and a fast knit.
I missed my bus yesterday afternoon and decided to kill time by browsing in Windsor Button. Always a mistake. :) These decided to come home with me.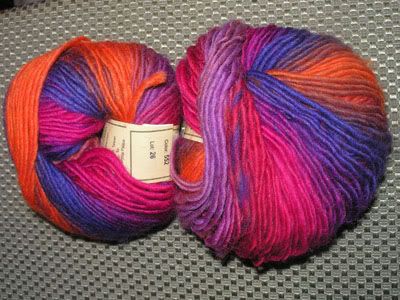 I'm really attracted to those sunset-y colors right now.