Thanks to amazingly speedy service by the USPS and the Royal Mail, you're seeing this a lot sooner than expected!
The baby parade continues with Lizzie, who is due early next month. For this little one--who we've been told will be a girl--I made these goodies: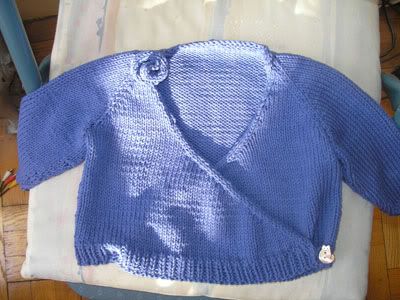 Pattern: Ballet Blossom Cardigan from
Vintage Knits for Modern Babies
, size 6-12 months
Yarn: Brown Sheep Cotton Fleece in Forget-Me-Not (1.5 skeins) on US3 and US5 needles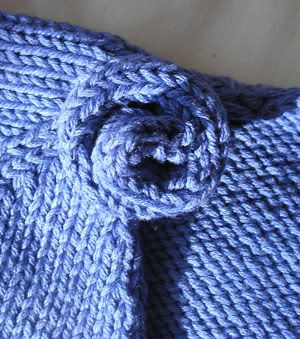 I didn't do the flower called for in the pattern but improvised a rose instead.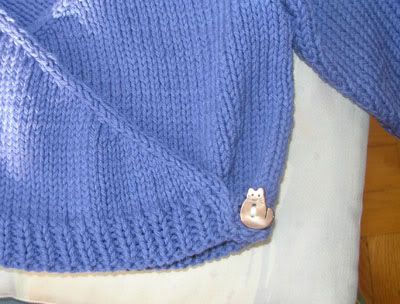 And instead of doing a tie around the back I put a button closure at the front, with a snap inside.
What I'm most proud of on this project is the seams. I've been knitting for six years but I've only just figured out invisible seams!
See, right side: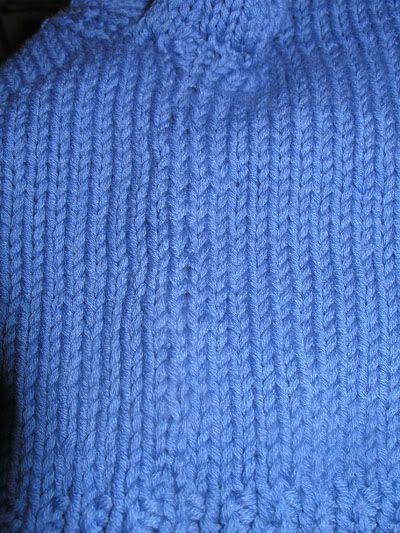 And wrong side: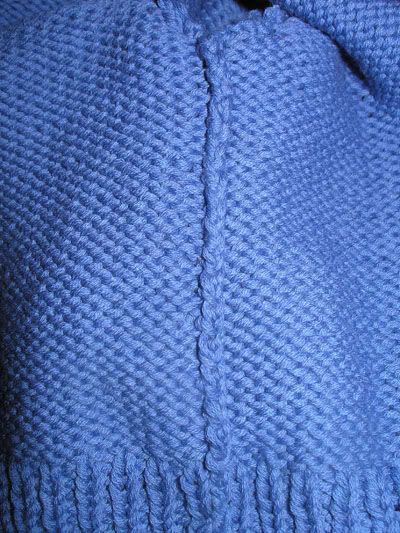 And since it's going to be a spring/summer baby, I made another of the sun hats.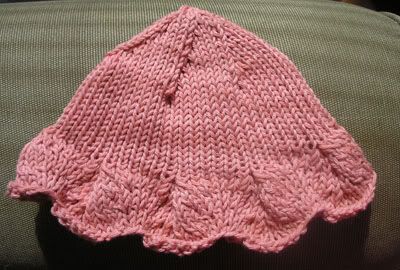 Pattern:
On the sunny side
, by Melanie Hoffman
Yarn: Brown Sheep Cotton Fleece in Coral Beaches on US7 needles
And booties, too, of course!
Pattern: Triange Edged Booties from Debbie Bliss's
Quick Baby Knits
Yarn: Shelridge Farms Soft Touch Heather in Crocus on US2 and US3 needles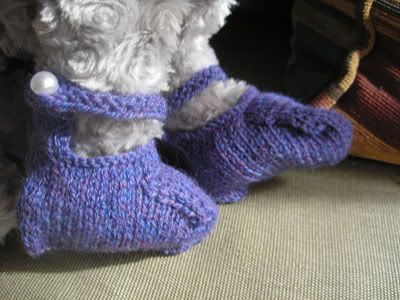 Welcome, little one.