Because I am wearing it today, you get a look at what I refer to as the Neverending Cardigan!
(without flash)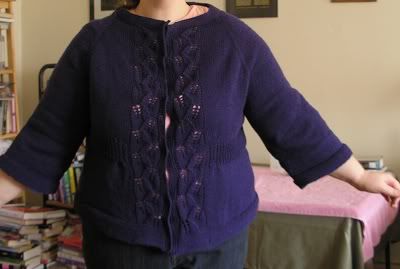 (with flash)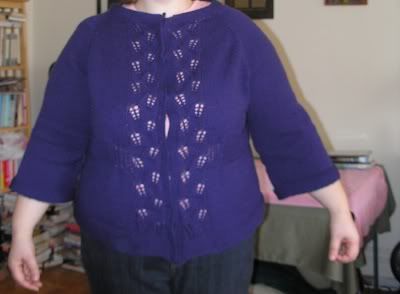 Pattern: Ashfield Cardigan, from New England Knits
Yarn: Lily Chin Gramercy (11 balls) on US 4 needles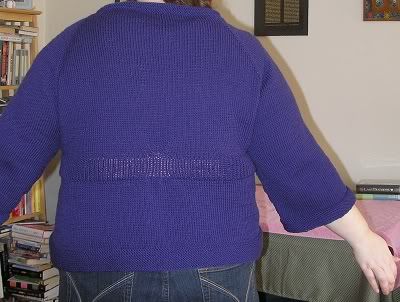 I call it "neverending" because I began this sweater last November and only finished it on the last day of March. I am never knitting a sweater for myself on size 4 needles again. And, while I had a bag of ten balls of yarn, it wasn't enough to finish, so I had to go a-hunting. Luckily a very nice woman swapped me her remaining 1.5 skeins for a ball of Regia!
Close up of the lace pattern: