This post is actually about an older FO. I made this baby sweater early last year, when a friend of mine was pregnant.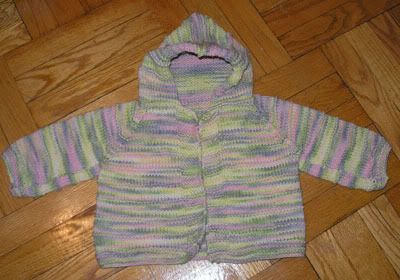 It is Nona's Baby Jacket from the 2006 edition of the Knitting Pattern-A-Day Calendar and is made from Schaefer Lola.
The intended recipient decided to show up a little early, so it's only been recently that she's been wearing her sweater. Yesterday, we took her to the park, and here are a couple of picture of baby cuteness. She's now ten and a half months old and adorable.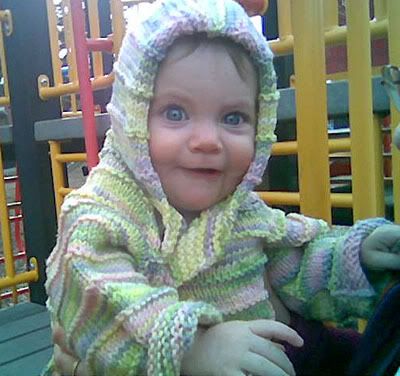 And here she is in the swing, where you can see the hood a little better.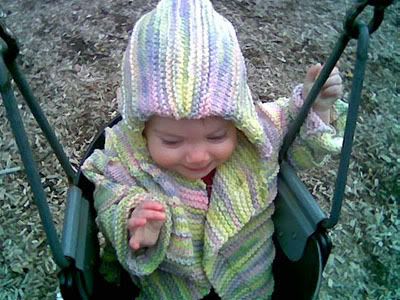 It's still big on her, and I need to add some closures, but hopefully she'll be able to wear it for a while yet.