We went over to
Catherine
's place on Friday night for a little craft evening. Though our night was not without adventure since we went out for dinner and realized our host had forgotten her keys. Luckily, her SuperBoyfriend (or Sporkman!) came to the rescue. But here is the result of our crafty endeavors.
Meet my very first sock monkey!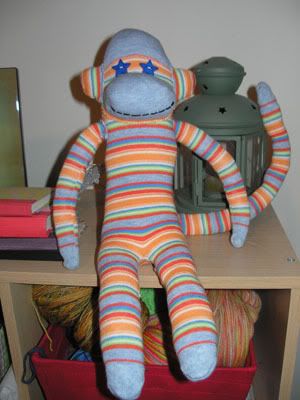 He's a little starry eyed from all of the attention he's been receiving, but he seems to be very happy.