I decided to break through my knitting funk by working on a project where mistakes wouldn't matter or at least wouldn't show, so I embarked on something felted and made a pair of
Fuzzy Feet
. I forgot to take a picture of them before they were felted (sorry,
Catherine
), but they were very large and garnered inappropriate comments from random young men at Starbucks in their pre-felted shape.
Here is the finished product: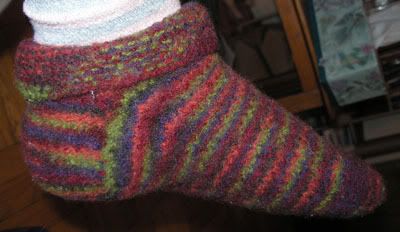 They are made from one skein of Paton's Classic merino in the Harvest colorway. I was worried about running out of yarn, as my feet are large, but I had about two yards to spare at the end.
The
Knitsmiths
had a yarn swap yesterday. I made an effort to destash some of my leftovers from older projects but somehow came home with more than I arrived with.
The loot: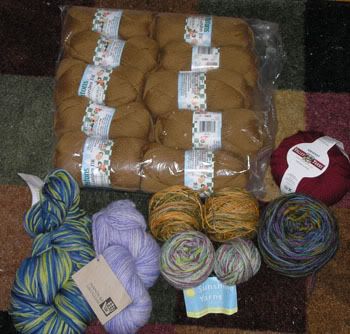 In the top row are ten skeins of Patons DK Country Garden, which I'm hoping will be enough for the
Green Tea Raglan
from the current Interweave Knits, and a skein of Vally Yarns merino wool, which is probably destined to be a hat. In the bottom row is a skein of
Sunshine Yarns
sock yarn in Starry Night, a skein of Manos (which I've never used before), some Koigu PPPM (which I've also never used), another skein of Sunshine Yarns in Fern, and a skein of Danette Taylor handpainted. Such goodies!
And for those of you doubting that spring is coming, I am recently returned from Florida and seeing the boys of summer. A couple of shots for you. . .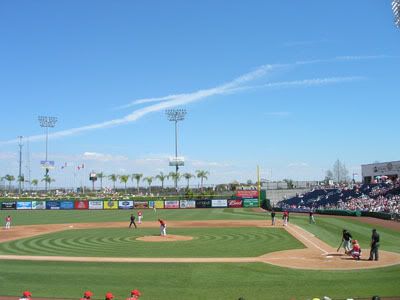 Ryan Howard, NL MVP last year (I love how the baseball ended up in the corner of this shot):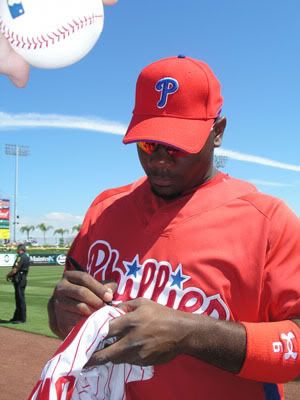 I love how this photo turned out, especially considering I took it from the window of a moving car: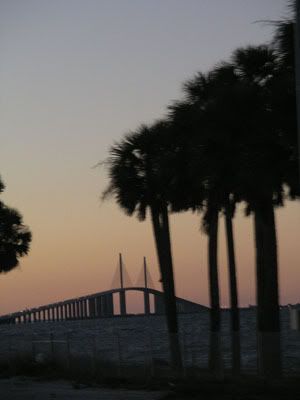 So, there's a little sunshine for you!