I hadn't planned on doing more
Doctor Who
stuff for a while, but I spent a good chunk of the weekend wandering around my apartment doing every little task or project I could find. And this was one of the results: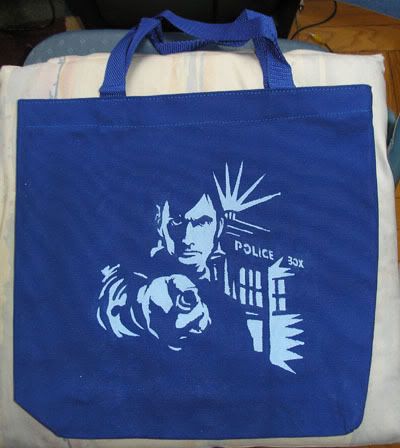 I had picked up the bag and fabric paint months ago, and the stencil is from a jack o'lantern carving. I found it
here
months ago and, as I'm not much of a pumpkin carver, I thought this might be a fun use for it. So now I have a Doctor Who and his TARDIS bag.