I seem to be in hat mode right now. There's something about a quick project that is soothing to me at the moment; the lacy scarf I started the other day has already been put aside (it will be picked up again, I swear). This hat is the first (and not the last) I've started in the last few days.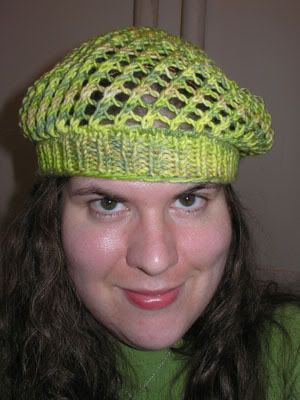 Pattern:
Smoky
, by Kate Harris
Yarn: Blue Moon Fiber Arts Socks that Rock Heavyweight in lemongrass (0.32 of a skein) on US3 and US9 needles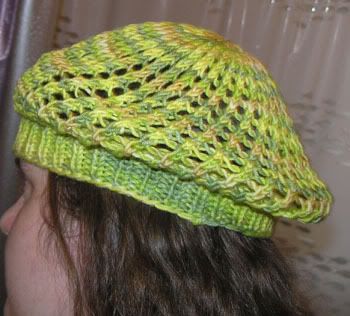 Maybe I was hoping that by knitting it, I would bring spring closer? Not that it worked; between the time I cast on the hat and when I put it on for picture taking tonight, it's gone from cold to nice to snowing again.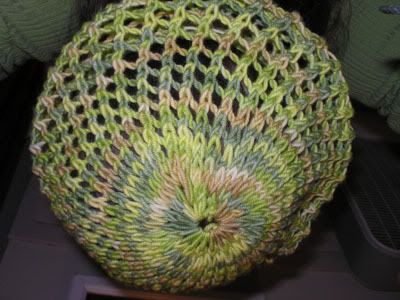 I love the color of this yarn, and I've got a good chunk of the skein left. Guess I'll have to find something else to do with it. :)
And I was amused by having to block it on a dinner plate to stretch out the lace, so I had to take a picture of that as well.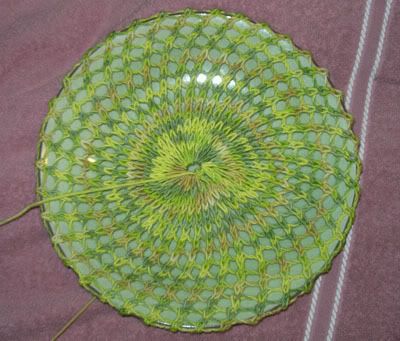 And now back to hat #2...