Haven't disappeared, really. Other than a project that was a gift, I've actually been having a case of knitting start-itis. I've cast on three or four projects in the last couple of weeks and haven't worked that much on any one of them before going on to the next. But a few things have gotten done, somehow, including finishing that knitted gift.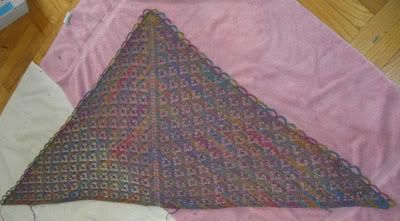 Pattern: Koigu Lace Shawl, from Kaleidoscope Yarns
Yarn: Lorna's Laces Shepherd Sock in watercolor (2 skeins), on US6 needles
Notes: Instead of the five different colors called for, I just did the whole thing in one colorway. Fairly simple lace pattern.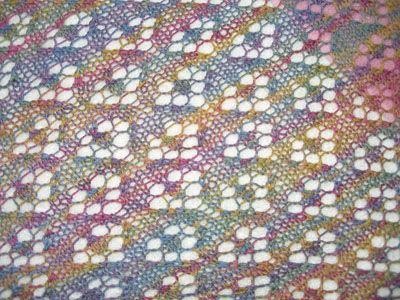 It was a friend of mine's birthday this past week, and I thought she needed something pretty this year, so this shawl came into being.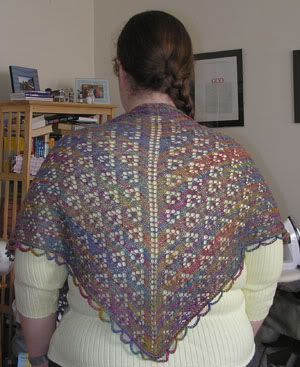 I'm really pleased with it, and I hope that she likes it, too!