Want to see a project that is totally my colors?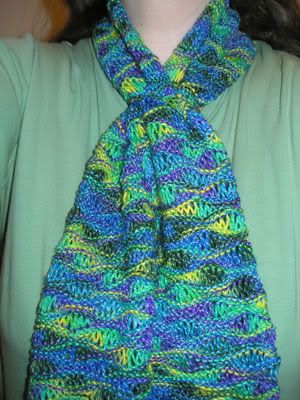 Pattern: Easy Drop Stitch Scarf, from
Frazzled Knits
Yarn: Blue Moon Fiber Arts Socks that Rock Silkie in Seastone (1 skein), on size 5 needles
Notes: Just as easy as the title says!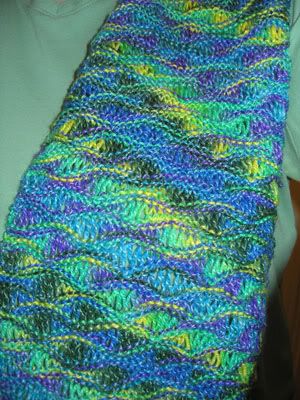 I love how the colors work with pattern, making waves. And these vibrant purpley blues and greens and yellows are very much my colors. I'm really pleased with this scarf.