After what was starting to feel like forever, I finally finished my Lace Ribbon Scarf!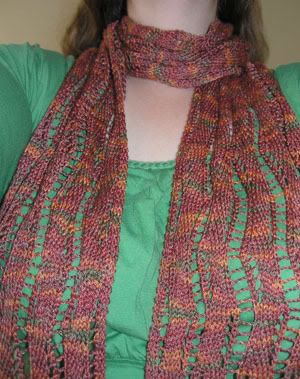 Pattern:
Lace Ribbon Scarf
, from knitty
Yarn: Briar Rose Fibers Sea Pearl, on size 3 needles
Notes: I used my first of my Rhinebeck yarns from last year.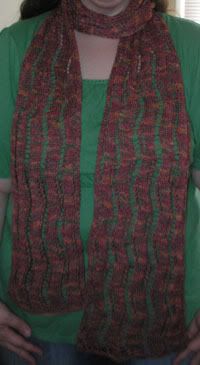 I actually finished this early last week, but it needed blocking, and the weather was far too hot and humid for it to dry. So I finally was able to get around to it this weekend.

My artistic knitting photography really needs some work. :)