I'm back from my trip, though I'm fully wishing I weren't. I don't even know where to start when talking about it; it was just a wonderful time, full of great people and sights and things, and it was a lovely diversion from real life. My friend's wedding was absolutely gorgeous. I met some amazing people. I got almost no knitting done at all. And I saw Hamlet. Such a great week.
Here's a very small selection of pictures...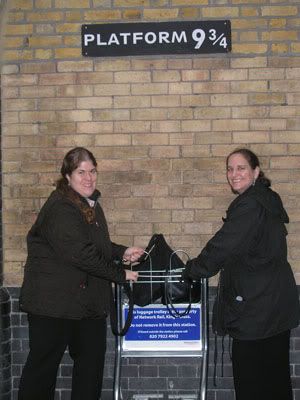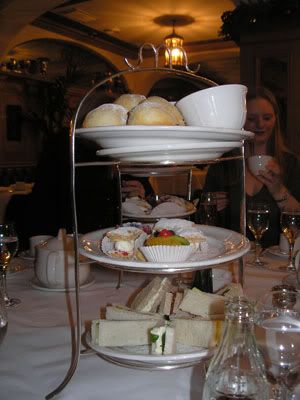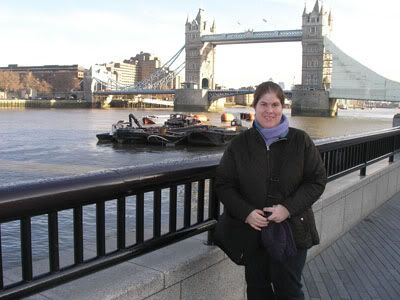 At iKnit in London: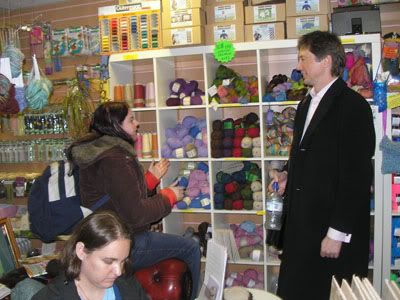 The wall of Amy Butler fabrics I drooled over at Liberty (and the photo I got scolded for taking :):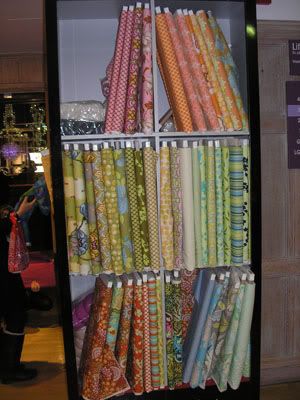 Mini-David Tennant did join me for the trip, and I brought him with me to the Doctor Who exhibit, of course!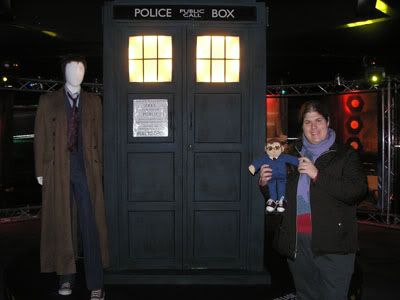 And Hamlet was absolutely brilliant, and David Tennant mesmerizing. We were six rows from the stage and so close, it was amazing. We went to the stage door afterward and got incredibly lucky, as he came out the door directly behind us instead of through the actual stage door. And, yes, I did get his autograph. And, no, I did not show him mini-David Tennant. I don't want him to think I'm entirely nuts.
Such a wonderful trip. Now to return the real world...