This weekend we had a baby shower for Danielle, so I can finally show you a few other gifty projects I've been working on.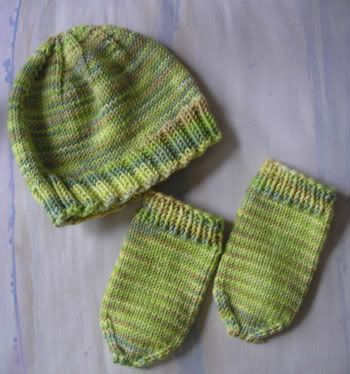 Pattern: Wee Leafy Baby Set by Pamela Wynne
Yarn: Blue Moon Fiber Arts Socks that Rock Heavyweight in Lemongrass on US4 needles
Notes: I upped the stitch count a bit to make it a little bigger, as the baby is due in July and so won't need a hat until the winter! Also omitted the leaf details.
And then there's this guy: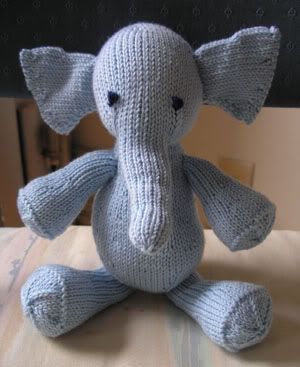 Pattern: Elijah, by Ysolda Teague
Yarn: Debbie Bliss Baby Cashmerino in light blue (1.2 skeins), on US3 needles
Notes: I wanted to keep this guy for myself. Love the pattern construction--no seaming! And I especially love his lovely spiral paws.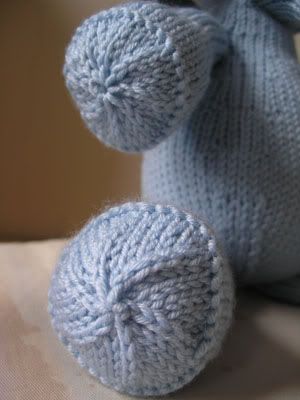 And one more yarny picture. Yesterday my work took me out for a goodbye lunch--I'll be finishing there, sadly, at the end of the month (and if you know of an open librarian/archivist position in Boston, I'd love to know about it!). And, as part of my thank you gift, they gave me two lovely skeins of Sundara. Yes, Sundara.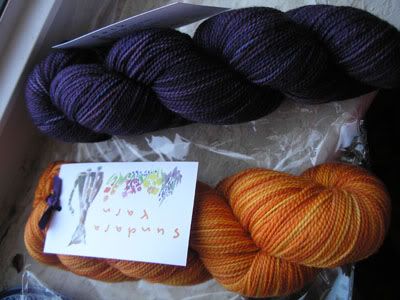 Working with other knitters is good.