These may be just plain ol' stockinette socks, but I'm so happy they're finally done!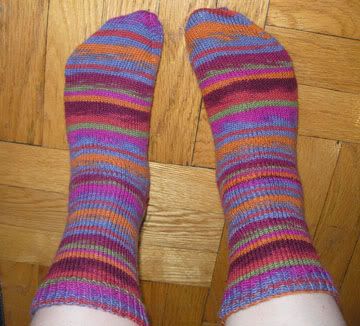 Pattern: Basic stockinette sock (70 stitches)
Yarn: Regia Design Line by Kaffe Fassett, about 1.5 balls, on US1 needles
Notes: These are from the second batch of colors done by Kaffe for Regia and I like the second group so much more.
I've had these on the needles since March, as a bring along with me project, but they kept getting pushed aside for other projects. But now they're finally done, they fit well, and I can move on to something else!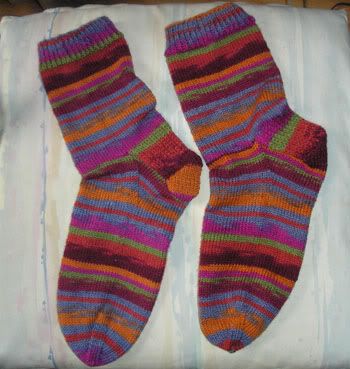 And I'm a big fan of all of the colors...