A co-worker of mine has been really good about following his no-sugar resolution this year, except when I bring in cupcakes that I've baked. He also likes to (jokingly) tease me about my constant knitting. So when I saw a pattern for a knitted cupcake, there was no way I wasn't making it for him!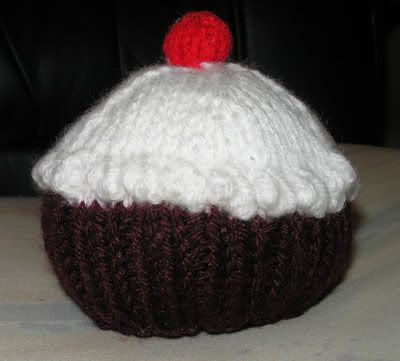 Pattern:
Cupcake Pincushion
, from Spud and Chloe
Yarn: Lion Brand Vanna's Choice in burgundy and white, and Red Heart Classic in red, on US6 needles
Notes: I omitted the pincushion part and put the bottom of a plastic water bottle in the base to help it hold its shape.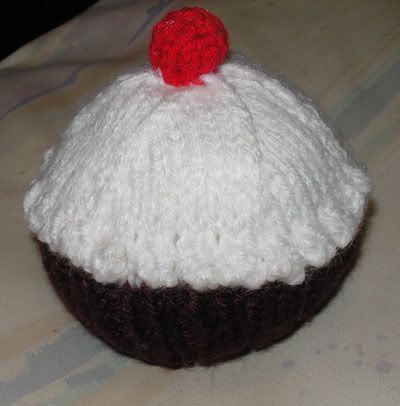 Sweet!