It's my 100th post! I'm a little sad that only six people have so far entered my little
contest
. You still have until 11:59 pm this Friday evening to get your entry in--all it takes is a comment on the contest post!
I spent the overwhelming majority of today sitting on the floor in front of the Barnes and Noble in the Pru. But it was worth it since, after five hours, I got Mike Lowell to sign my copy of his autobiography,
Deep Drive
. The day was a lot of fun; I made some friends in line (the girl behind me and I decided that the next Red Sox player to write an autobiography should be Manny Ramirez and that we would pay good money for an audio version of him reading it) and got quite a bit of knitting done. But the best moment were the ten or so seconds I got at the table. Some pictures: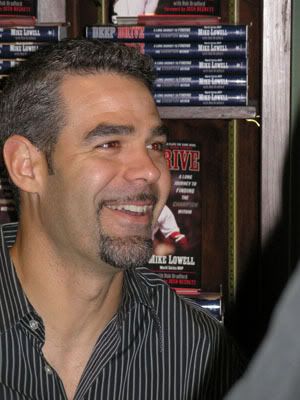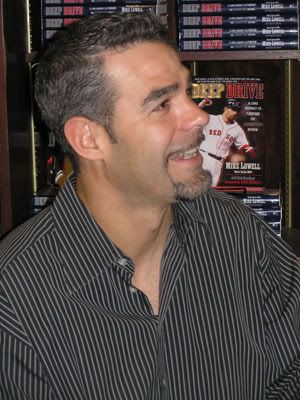 The rules for the event were clear: they would only sign the book, you couldn't get pictures with them, and they wouldn't personalize the copies. So, each copy was just being signed with "Mike Lowell". But when I got up there, I told him that I just wanted my copy personalized since I have the same name as his daughter. He grinned, said "Okay!", and I ended up with this: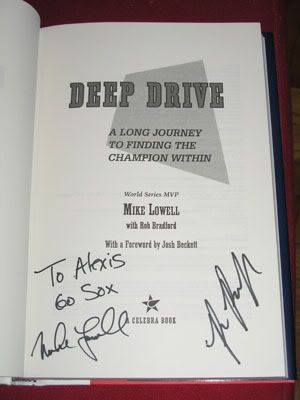 Mike Lowell totally rocks.