I went to see
The Drowsy Chaperone
again on Tuesday night, having gotten a half price ticket that morning. I enjoyed it just as much the second time. The only major change was Jennifer Swiderski, instead of Georgia Engel, playing Mrs. Tottendale. She was quite good, and I was especially surprised to find out later that it was her first time performing the role on the tour! The only part of it that threw me a bit, after having seen Georgia the week before, was the age difference between the two actresses. And no one can get quite the same tone and inflection on "You poop" as Georgia (who was off in Chicago doing the Oprah Winfrey show). But Jen was really good, too, and I enjoyed her performance.
I did
go to the stage door, again,
to talk to Jonathan Crombie. You know, the guy doesn't know me from Eve, and he probably thinks I'm a little crazy--I wouldn't blame him. But he was so genuine, and sweet, and he went out of his way to be incredibly nice to me--probably far nicer than this silly girl deserved--and I hope he knows how much I appreciated it.
-----------------------------------------
Spring is again showing its face in Boston, and I've been wandering around with my camera quite a bit. I've ended up with quite a number of tulip pictures. I love tulips--their appearance is part of what tells me spring is really coming. Someday I'd love to get to the
Keukenhof
while it's in bloom. But here's a taste of spring as it looks around here.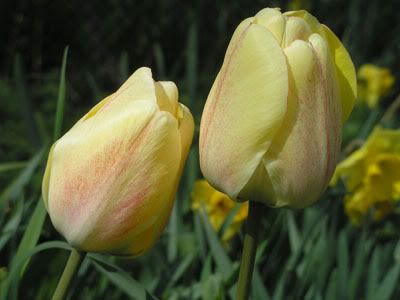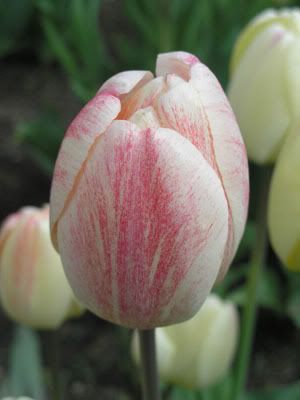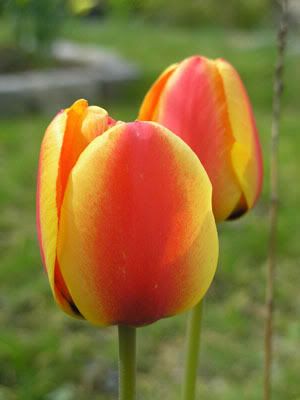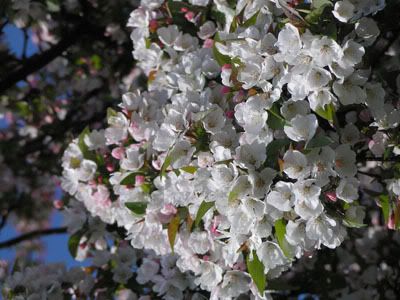 Spring makes me feel at times like almost anything is possible. It's a really nice feeling.