Yarn!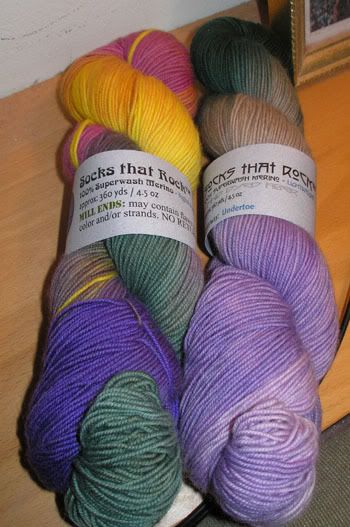 She got me a lightweight mill end in a pretty pink, yellow, green, and purple, as well as a skein of Undertoe (the one on the right). Yay for more sock yarn!
And to prove that I will never ever run out of yarn for socks, I dyed another skein yesterday and I will be very interested to see how it knits up.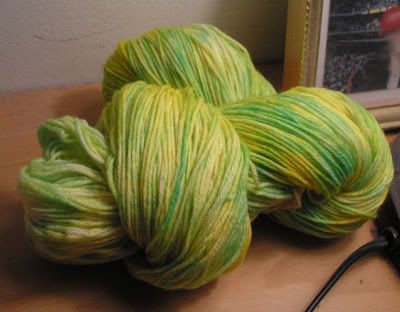 I'm thinking Lemon Lime for the name...