It appears I've been going crafty crazy lately and here are the results. Last week I made another sock monkey, this one as a birthday gift. The sewing on this one is much better than my first monkey and this time was a lot speedier, now that I have some idea what I'm doing.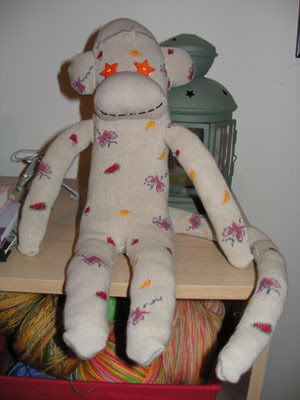 Happy Birthday Megan!
The second creature I've been working on was a bit of an experiment, since all I had to go on was an outline published in Martha Stewart Living. But he didn't come out too badly, so you can all meet my sock puppy!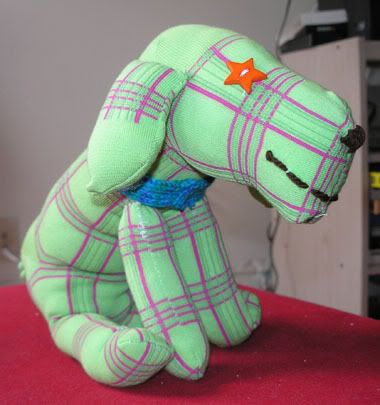 He's supposed to stand on all four paws, but I've learned for that to work that I need to make the front paws a bit longer than the back and that all four of them should be shorter. But I've got another pair of socks in mind for a second puppy, where I can see if my modifications work.
(And I haven't been neglecting my knitting altogether, but I'm feeling a little reluctant to pick up two neverending WIPs.)
Saturday, along with
Catherine
and some others, I helped
Ariel
move out of her apartment. And look what I got as a thank you gift!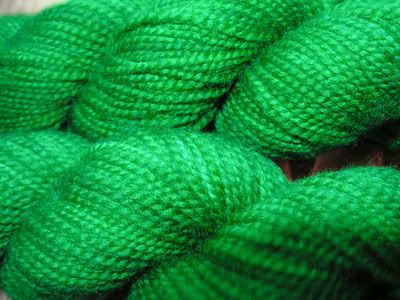 Koigu. Pretty, pretty Koigu. The photo doesn't begin to do justice to the color, it almost glows. Now to figure out what sock pattern will make the most of the pretty...